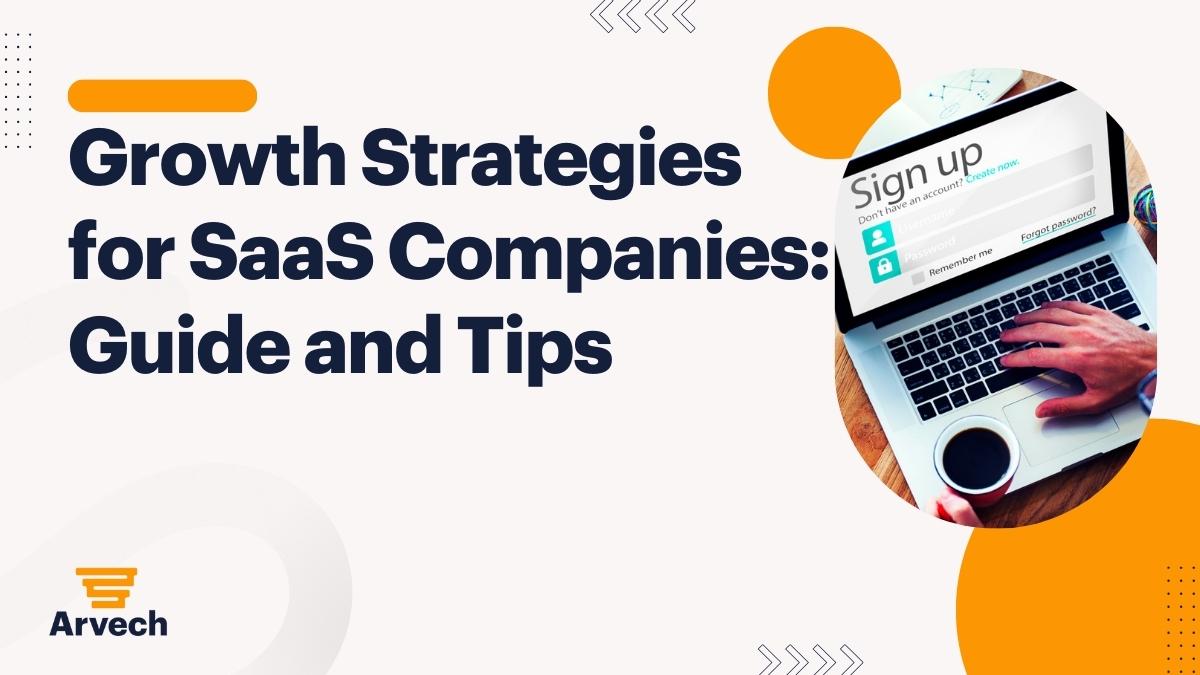 Growth Strategies for SaaS Companies: Guide and Tips
In this article, we will delve into the intricacies of SaaS (Software as a Service), exploring its definition, the operational dynamics of SaaS companies, and effective marketing-driven approaches to foster growth. We aim to provide a concise overview of key areas that SaaS companies should prioritize in their pursuit of expansion, accompanied by relevant examples and real-world anecdotes.
What is SaaS (Software as a Service)?
SaaS, an abbreviation for "Software as a Service," represents a cloud-based service model that eliminates the need for local software installation on users' computers or servers. Additionally, SaaS encompasses a business model wherein software is offered as a service. Typically, users access and utilize these services through a web browser, making it a convenient and accessible solution.
Key Features and Advantages of SaaS
Cloud-Based: SaaS applications are typically hosted on remote servers and provide access to users via the internet. This allows the software to be used from any device and from anywhere in the world.
Subscription-Based: SaaS software is often offered through a monthly or yearly subscription model. Users pay a subscription fee to use the service for a specific period. They can choose to stop using the software at any time or continue to access the same service after a certain period.
Automatic Updates: SaaS providers strive to keep the software and its features up-to-date with the latest technology and developments, offering these updates to users automatically. This focus on updates or patches helps reduce additional workload.
Multi-User and Shareable: SaaS applications often offer multi-user capabilities, allowing multiple users under the same account. Additionally, they provide the ability to easily share and collaborate on assets and data owned by you or your business.
Accessibility and Ease of Use: SaaS applications are typically designed with a user-friendly interface and are readily available in a ready-to-use format. They enable users to start using the product or service quickly without the need for complex installations or technical skills.
Scalability: SaaS services can generally be scaled according to the needs of users or businesses. When businesses want to add more users or introduce additional features to the product/service, they can often scale up easily.
SaaS services are available in various business domains, such as Customer Relationship Management (CRM), Business Process Automation, Human Resources Management (HRM), Marketing Services, Communication Tools, Project Management, Email Services, and more. Businesses can mitigate the risks of software procurement by using these products, reduce installation and maintenance costs, and accelerate their business growth.
Growth Strategies for SaaS
A Brief Overview of Growth Strategy and Growth Tactics
SaaS growth strategies encompass the entirety of tactics and techniques used by businesses to increase their customer databases and revenues. Whether it's B2B or B2C, these strategies can essentially be categorized into two main areas: customer or user acquisition and customer retention.
Customer or user acquisition strategies primarily involve efforts to reach potential users and customers, influence them, and get them to use the product. This is where the marketing side of things comes into play. Customer acquisition strategies in marketing include search engine optimization (SEO), social media marketing, content marketing, community building, collaboration and partnerships, affiliate methods, and paid advertising, among others. These strategies assist companies in enhancing brand awareness, driving traffic to their websites or mobile applications, and generating potential leads.
Customer retention strategies, on the other hand, focus on retaining existing customers and reducing customer churn. Some common customer retention strategies include providing customer support, offering regular updates and new features, running campaigns, providing discounts and loyalty programs.
Furthermore, Gartner emphasizes three key strategies in this regard:
Market Strategy: This involves analyzing the target market and identifying the key pain points of potential customers in that market. It also entails determining how to reach target personas within this market.
Product Strategy: This section involves outlining the product roadmap and planning for enhancements based on user feedback. It encompasses defining the product's target industries, pricing, feature-specific work, and planning for user experience improvements.
Go-to-Market Strategy: Developing a SaaS marketing plan, creating a content strategy that will engage users, and identifying the right channels to reach your target customers. It also involves generating interest in your SaaS product and creating a sales pipeline that converts potential customers into actual customers.
The Role of Marketing Teams in SaaS
Just as software and product teams are crucial for SaaS companies, the marketing aspect is equally vital. In today's world, the success of SaaS products relies not only on their utility and user-friendliness but also on effective marketing strategies.
The role of marketing teams involves identifying the target market for these software products, defining the ideal customer profile (ICP) within this market, determining how to reach these individuals, devising strategies to introduce them to the product, and planning how to convert them into regular paying users. In these plans, a data-driven approach should be emphasized, growth hypotheses should be tested and measured correctly, and the most effective tactics should be identified from a return on investment (ROI) perspective.
In the remaining sections of this content, as growth experts in this field, we will delve into these topics and attempt to summarize how to take these steps.
How to Start?
When establishing your SaaS business, starting with the market involves understanding the challenges, identifying your ideal customer profile (who experiences the problem you aim to solve), and deciding how you want to position yourself in the market (Positioning). You'll need to determine how to access and engage with the market segment and ICP, how to solve the problem (Product Strategy), and what benefits this will provide (Value Proposition).
Based on this, you'll need to determine how to address your target persona (Brand Message, Sales Message).
Finally, testing different channels to communicate with potential customers (Growth Channels) and optimizing these channels will be the initial steps in reaching out to your audience.
Now, let's examine these steps in detail and how we will create the basis of this core strategy:
8 Steps for SaaS Growth Marketing Strategy
1.) Target Market
When determining your target market, the ideal approach is to conduct market research. This may involve seeking assistance from professionals or companies that specialize in this area, or you can analyze your target market through specific resources and marketing tools' databases.
In market research, aside from the current situation, you can also explore trend reports from global research firms to identify potentially the largest or fastest-growing, relatively untapped regions.
Through digital channels, such as analyzing the audience in the market using platforms like SimilarWeb, utilizing SEO tools (e.g., SEMrush, Ahrefs) to assess search volumes related to your product, and accessing your competitors in that market through advertising platforms' databases and ad libraries, you can gather valuable insights. You can also sign up for newsletters from competitors in the relevant market and test demos for more details about their products.
Segmenting important industries, business sizes, and customer demographics in your target market will prove valuable for more focused marketing activities in the future.
In target market determination, considering customer support, technical infrastructure, regulations, and industry-specific laws relevant to your business will allow you to follow a healthier roadmap for the subsequent steps and during the scaling phase.
2.) Ideal Customer Profile (ICP)
We recommend creating a canvas in the section where you formulate your ideal customer profile from scratch. This canvas should include information that will greatly assist you in targeting marketing actions and act as a guiding light for both the product development and marketing teams.
So, what questions should you answer in this canvas? Before answering this, you may need to distinguish between user personas and buyer personas within your ICPs. For instance, if you want to market a project management tool, the Engineering team's manager could be the decision-making persona, while project managers or the software team could be user personas. Therefore, you need to address these two types of personas separately, tailoring your marketing to address their pain points effectively.
Instead of creating the canvas from scratch, you can leverage various sources. We recommend using the table created by HubSpot for this purpose.
3.) Positioning
The positioning process helps you determine how your product or service is perceived by your customers and why it is chosen. Successfully implementing this strategy can impact your brand's visibility and help you stand out in competition. Additionally, this strategy can enhance the effectiveness of your marketing communication and advertising campaigns.
Positioning involves identifying the points of differentiation from your competitors as clearly as possible. It helps you gain a specific position in the target market, emphasizing the features, benefits, and value of your product.
During positioning, you can consider various parameters or criteria. These may include competitive pricing that you can highlight in your value proposition, fast and high-quality customer support, a user-friendly interface, and free features.
Remember that the value propositions determined here will play a crucial role in storytelling your brand.
Are you the email tool that provides the best analytics and reports? Or are you the most affordable chatbot application in the market? Are you the marketing automation tool that offers the largest database? Or are you a business process software that runs machine learning behind the scenes for a product that has become very popular today?
In your SaaS business's positioning, you can choose to specialize within a specific industry vertical or offer software that caters exclusively to a certain segment.
4.) Product Strategy
SaaS products inherently offer three different value propositions: those that directly impact revenue, optimize costs, or enhance productivity and time-saving.
Which of these does your SaaS provide, or which combination of them?
What are the functional and social benefits of your software?
Who are the stakeholders of your product?
Is your product offering complementary, or is it a core product with its own infrastructure?
While working on answers to these questions in your product strategy, it is crucial to focus entirely on delivering the product to your users. Moreover,
How many different types and segments of users are you considering?
Are you offering a product that has competitors in the market, or are you introducing unique features for the first time?
These are essential areas that you must address in the strategy phase.
It will also be essential to shape this strategy considering the flexibility to develop the product based on user feedback, which will primarily nourish the product roadmap. In short, starting with answers to these questions and a structure that can provide them in the product roadmap will make your job easier in the future and give you a competitive advantage.
Planning for regular updates and a strategy for addressing possible issues will also help build trust with your customers and strengthen your database.
5.) Growth Strategy
In the previous sections, we focused on activities that would provide answers to specific questions in the SaaS realm. At this stage, we step into an area where creativity and extensive testing take place. We are talking about the strategy phase where the playing field is wide, allowing you to explore tactics that have not been tried before and where your marketing teams can emphasize their creativity.
When it comes to SaaS, we will address marketing activities in digital channels as the area where growth will scale. Although many of these areas are familiar to you, let's briefly detail how they differ in the context of SaaS:
SaaS SEO and Content Strategies
If you aim to achieve substantial organic growth in the SaaS domain – which will make your traffic more sustainable – you will need a well-planned search engine optimization and content strategy.
When preparing your content funnel, you will need to consider your ICP, their behaviors, search habits, frequencies, and structure your content plan accordingly. Here, conducting keyword analysis using relevant tools, progressing based on keywords where you see opportunities in competition, creating a content plan, determining which types of content you will proceed with, and regularly measuring these content pieces, while providing resources that benefit the traffic you bring in, will be crucial.
In the SaaS domain, some of the most frequently used and conversion-oriented content formats include comparison-based resources, ebooks, alternative tools to your competitor, and the top n tools used in the year.
Aside from long-tail search terms, including high-quality content (preferably authored by experts in the industry) in your plans will be beneficial.
While a significant part of your effort will go into content planning and production, the other important part should focus on content distribution.
On the SEO side, you will need both a good SEO expert or consultants with expertise in this field and a web developer to support optimization and technical improvements here. The investments you make here will undoubtedly yield a positive return in the long run. So, prepare for a painstaking process that requires meticulous attention to detail. You will also need to measure your investments in SEO periodically based on SEO metrics and optimize your web pages based on performance.
In the SaaS field, the pages where you bring down traffic are also highly essential for potential users. To avoid quickly losing this traffic that you bring in at great costs, it is essential to build SaaS-appropriate structures on these pages.
Social Media and SaaS Growth
Social media channels are among the most crucial digital channels where you can gain visibility with your target audience, establish a connection with them, and communicate the problem you're solving.
One of the most common mistakes is publishing all types of content with the same communication style for your SaaS product on all social media channels, regardless of your target audience or the dynamics of the platform.
The first step in social media marketing should be identifying which social media platforms your target audience frequents. After establishing your social presence on these platforms, you will need to create a communication and content plan periodically. Defining what you aim to achieve with each type of content on each channel from the beginning will be healthier for potential customers viewing you.
In addition to describing your product's features that provide value, we also recommend sharing posts that provide insights to educate the market and add value to the problem your product solves.
To increase engagement from your followers, it's advisable to include content with questions that can receive feedback when addressing them.
Of course, measuring the performance of all these efforts on a weekly or monthly basis, determining which content attracts your audience more, and optimizing your plan accordingly will help you achieve better results.
SaaS Focused Email Marketing and Automation Tools
We can say that email marketing is still one of the most effective marketing channels today. Especially when it comes to SaaS, we should perhaps place this channel's importance and value at the top.
In SaaS, where subscription models prevail, you can apply numerous tests with email marketing. You can use email marketing to explain why the product is worth paying for to trial or demo users, onboard users, announce your campaigns via email, and provide loyalty-focused content to active users or regular paying customers. These topics largely cover areas that can help reduce customer churn for your SaaS product and also act as a driving force to convert your free users into paying ones. In summary,
Advantages of Email Marketing for SaaS:
We can shortly summarize advantages of email marketing in SaaS with below topics:
Direct communication with customers or users and gathering feedback
Guiding users in using the product, encouraging them to use features
Increasing conversions, upselling, or cross-selling
Customer loyalty
Product updates and improvements
Personalized campaigns or discounts
SaaS marketing automation, on the other hand, is a topic that will support you in using your resources and managing your efficiency more effectively. You may need to work with a third-party tool here, which we can also call marketing automation tools. Here are the benefits they will provide:
Benefits of Marketing Automation Tools for SaaS:
Segmentation: You can segment customers and potential customers based on specific criteria, or segment users by demographic characteristics or behaviors. This allows you to conduct more focused marketing campaigns.
Automation Flows: You can create and trigger automation flows based on specific actions or dates. For example, by scheduling an email to be sent to a user before their product trial ends, you can guide them towards making a purchase.
A/B Tests: By conducting A/B tests with different headlines, content, landing pages, or visuals, you can find out which variables resonate with your target audience and drive more conversions.
Personalization: You can plan different marketing actions based on the recipient's information or past interactions.
Analysis and Reporting: You can analyze the performance of dozens of marketing actions you have taken and access data and reporting tools through a single interface.
As email automation platforms, tools like Mailchimp, Brevo (formerly SendinBlue); Intercom, Zendesk, Marketo, Eloqua, Hubspot, Zoho, and Salesforce Marketing Cloud also offer CRM (Customer Relationship Management) features in addition to email marketing and automation for SaaS companies.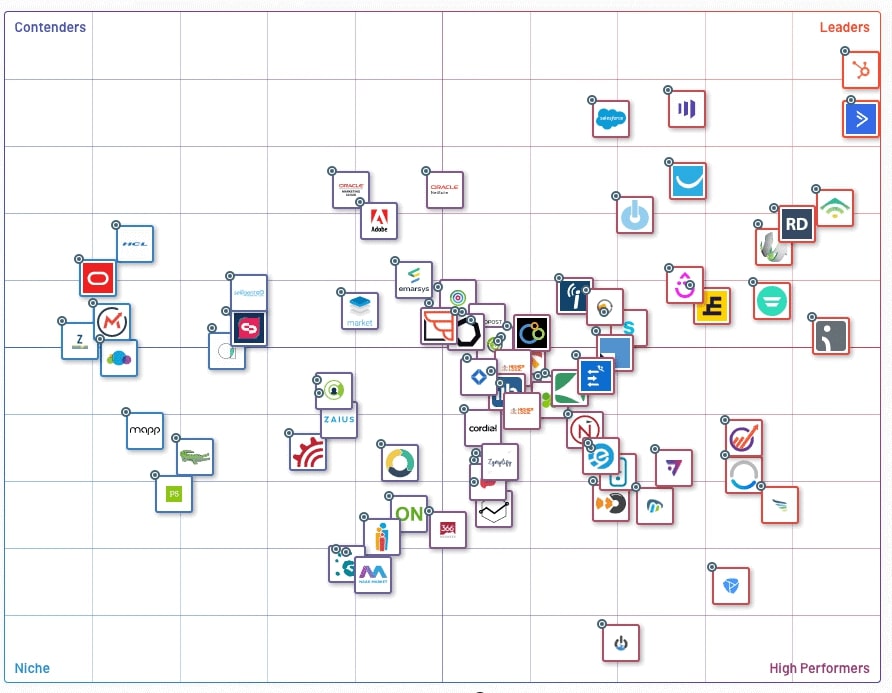 Although each tool here has powerful features that differentiate them from each other, we can say that we use Hubspot, of which we are a solution partner as Arvech, on many SaaS platforms.
Paid Media Plan and Ad Channels for SaaS
In the realm of marketing for SaaS, focusing on your target persona is the most appropriate approach for paid advertising. You need to determine where your target persona (you can also leverage information from your ICP if you have defined one) is present. On these platforms, you can increase your visibility to the target audience (within the platform's filter constraints) or appear more frequently in front of them. However, this will also have a place in your marketing budget.
Today, many advertising platforms or tools already provide estimated metrics based on the information you input, depending on the type of campaign you plan to run and your previous experiences (results can vary for different ICPs, industries, and verticals). Therefore, it is recommended that you start with a well-structured PPC plan, possibly with the help of advertising experts or performance marketing professionals who can draw from their past experiences.
You'll need to determine what kind of results you expect from each advertising channel and how you'll utilize them in different stages of your SaaS-focused marketing funnel. Depending on your software's target audience, you can leverage various advertising channels such as Facebook, Instagram, LinkedIn ads, Google ads, Pinterest, Reddit, or Quora ads.
Although the algorithms for advertising on these platforms are somewhat similar, their capabilities and strengths are independent of each other. Therefore, when planning advertising on these platforms, it's essential to seek advice from experienced professionals or companies, especially if you haven't had prior experience.
6.) Value Proposition
The value proposition and marketing message are fundamental concepts in marketing for a SaaS company to introduce, explain, and make their product appealing to potential customers, target audience, and users.
The value proposition is a statement that explains the unique value a SaaS product offers to target users and demonstrates why it is better than competitors. This helps potential users understand why they should choose your product.
7.) Marketing Message
The marketing message includes or encompasses your value proposition. You use these messages on your website, in your advertisements, email campaigns, and social media texts. In today's world, where storytelling is crucial, these are short, clear, and straightforward messages that explain how using your product will lead to a certain outcome and benefit.
These concepts serve the purpose of establishing your brand perception within your target audience. They make it easier for you to attract and retain potential users, maintain your brand integrity, and explain how you position yourself in the competitive landscape. But how should you determine these concepts?
First and foremost, you need to thoroughly understand your customers and their needs and motivations. You should analyze why your competitors use certain messages and value propositions. Afterward, you'll need to choose phrases that align with your brand identity and test them with your audience.
Selecting the right messages and setting yourself apart in the competition will differentiate you in the eyes of potential users. One point that should not be overlooked here is that the messages you communicate should be substantiated by the features you actually offer. Otherwise, if the promised message has no real-world equivalent, the perception among users will be hard to recover.
8.) Metric-based Optimization
In order to observe revenue-focused growth in the SaaS domain, you need to track dozens of metrics simultaneously and draw insights from them to advance your product.
SaaS metrics can be thought of in three main categories:
Acquiring customers
Retaining customers
Generating revenue from customers
You can access one of the best resources about metrics written by David Skok here. Among these metrics, the most important ones can be summarized as follows:
Customer Acquisition Cost – CAC):
It represents the total cost incurred to acquire one new customer. CAC is expected to be much higher in the early stages of your product, but as you implement optimizations on the marketing side, you should aim to reduce this cost. However, for new companies, customer acquisition should be a priority, so setting a strategy to reduce this ratio in the medium to long term can also be a goal.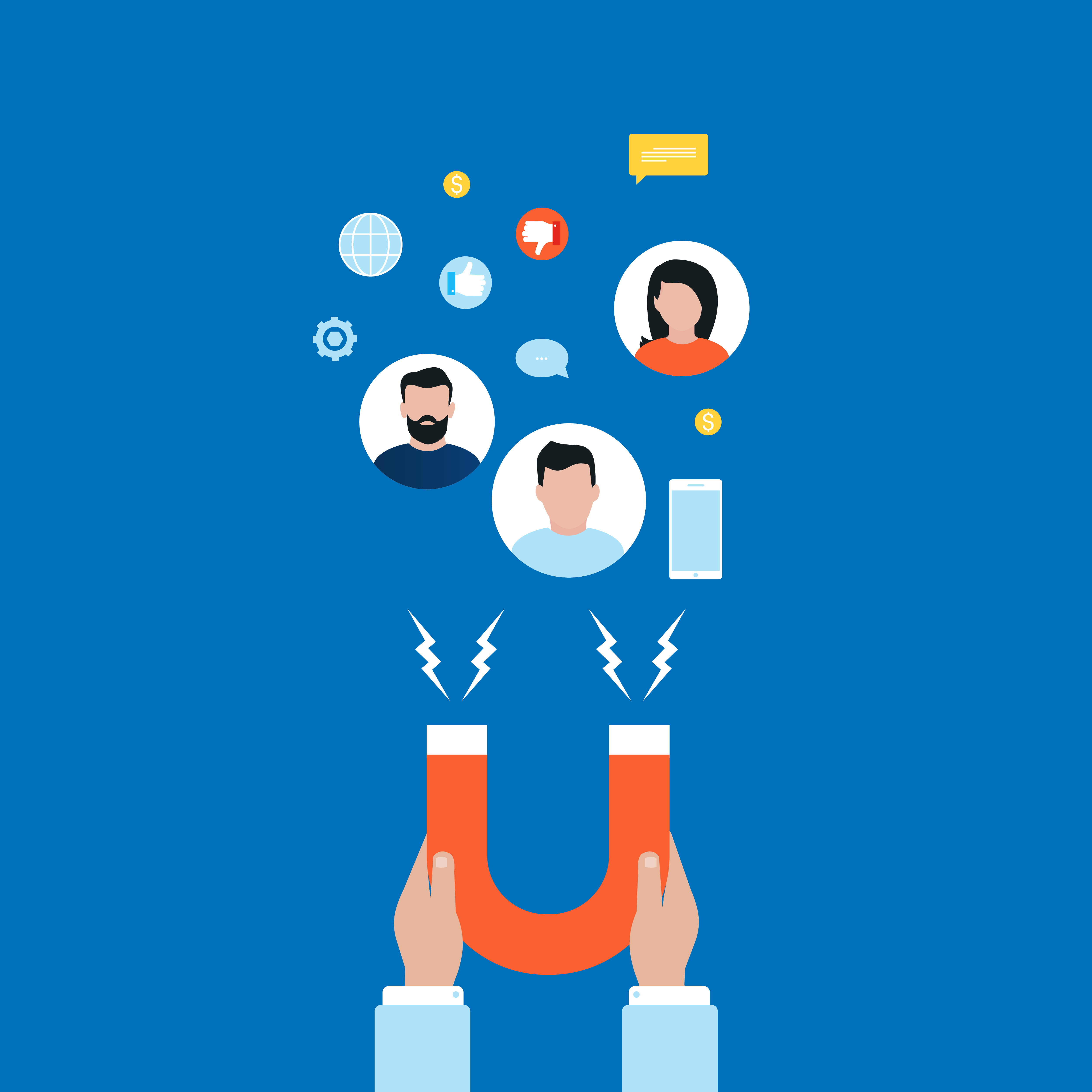 To calculate CAC, you should divide your total sales and marketing expenses within a specific period by the total number of new customers acquired. For example, if you spent $5,000 in a month and acquired 1,000 new customers, your customer acquisition cost would be $5 per customer.
Customer Lifetime Value – CLV:
CLV represents the expected total revenue a SaaS company can generate from a customer throughout their subscription or service lifetime. CLV is a critically important metric that helps assess the long-term financial value of customer acquisition and retention efforts.
The formula for calculating CLV in SaaS is generally as follows:
CLV = (Average Monthly Subscription Revenue * Average Customer Lifespan) + (Expansion Revenue – Contraction Revenue) – (Acquisition Cost)
The components are as follows:
Average Monthly Subscription Revenue: This represents the average monthly revenue generated from a single customer subscription.
Average Customer Lifespan: This indicates how long a customer typically maintains their subscription before churning.
Expansion Revenue: This is calculated from additional revenue sources such as package upgrades, cross-sales, or add-on features.
Contraction Revenue: This represents the lost revenue due to existing customers downgrading or canceling their subscriptions.
Acquisition Cost: It signifies the cost incurred to acquire a new customer and may include expenses related to marketing, sales, and user onboarding.
Understanding CLV in SaaS is crucial for making strategic decisions related to customer acquisition, pricing strategies, customer retention efforts, and overall business growth.
Monthly Recurring Revenue – MRR:
MRR represents the revenue a SaaS company generates from its regular customers each month. This metric is particularly useful for companies operating on a subscription-based business model as it allows them to predict future revenue and guide financial decisions.
Monitoring MRR as a key performance indicator (KPI) helps reveal whether your revenue is increasing over time. For instance, if you have 2,000 customers each paying $20 per month, you can expect your MRR to be $40,000. Alternatively, if your customers use different payment plans or tiered accounts, there are alternative methods to calculate MRR. In this case, you can determine the average monthly revenue generated from all customers and multiply it by the current number of customers.
Customer Churn Rate:
The customer churn rate represents the number of customers or revenue lost during a specific time period (usually monthly or annually). It calculates the ratio of lost customers or revenue to the total number of customers or revenue at the beginning of the period.
It is used to measure the customers who cancel their subscriptions, stop using the service, or terminate their customer relationship during the specified period. The customer churn rate is a critical metric for evaluating the effectiveness of customer retention strategies.
In addition to the churn rate, understanding why customers stop using your product is also a crucial issue for marketing teams to address. Feedback and surveys from lost customers can reveal the reasons behind customer churn. Besides analytical approaches, factors such as new market entrants, pricing strategies, or psychological influences can also contribute to customer attrition.
In the SaaS industry, there is a wide range of target metrics, including NPS, customer activation rates, revenue per user, sales funnel performance, and more. While these metrics may not vary significantly based on the type of SaaS structure and business, it is recommended to define your metrics, set goals for most of them, and closely monitor them on a monthly, quarterly, and yearly basis. Setting your North Star metrics, especially according to your business goals, is crucial for demonstrating how much your business is growing.
Successful SaaS Businesses and Brands
For SaaS companies, it's not just about calculating and tracking metrics but also about devising action plans for those metrics that reach a critical level or fall short of desired targets. These actions can sometimes be marketing campaigns and, at other times, updates to the user experience (UX) of the product. The key is to create action plans that can directly impact relevant North Star metrics and test them by scheduling.
In the SaaS realm, planning according to metrics requires not only product development and following the right strategy but also putting effort into monetization. There are many successful SaaS companies in various structures and sectors today. If we categorize them, we can think of cloud-based, e-commerce, human resources, data analytics, financial, marketing, software development, cybersecurity, and education, among others. As of 2023, according to Cledara's database, some of the most successful SaaS companies are:
Atlassian
GitHub
Figma
Google Workspace
Slack
Microsoft
Chat GPT
Zoom
Xero
Notion
Miro
Hubspot
Sentry
Zapier
Typeform
JetBrains
Mailchimp
1Password
Calendly
Canva
Intercom
Zendesk
These are well-known names, and some are indispensable parts of our daily work, while others have enabled entirely new business models. These software applications have not only been powerful in terms of their software but have also established revenue models over time and continue to grow.
Among these companies, ChatGPT is the freshest addition to the list but is also the fastest-growing software application in history. As of January 2023, this software attracts 13 million unique visitors daily, averaging 4.26 page views per visit. While its traffic may not continue the same growth trend as in its initial release due to alternatives and competition, it is known to have received 1.43 billion visits in August 2023.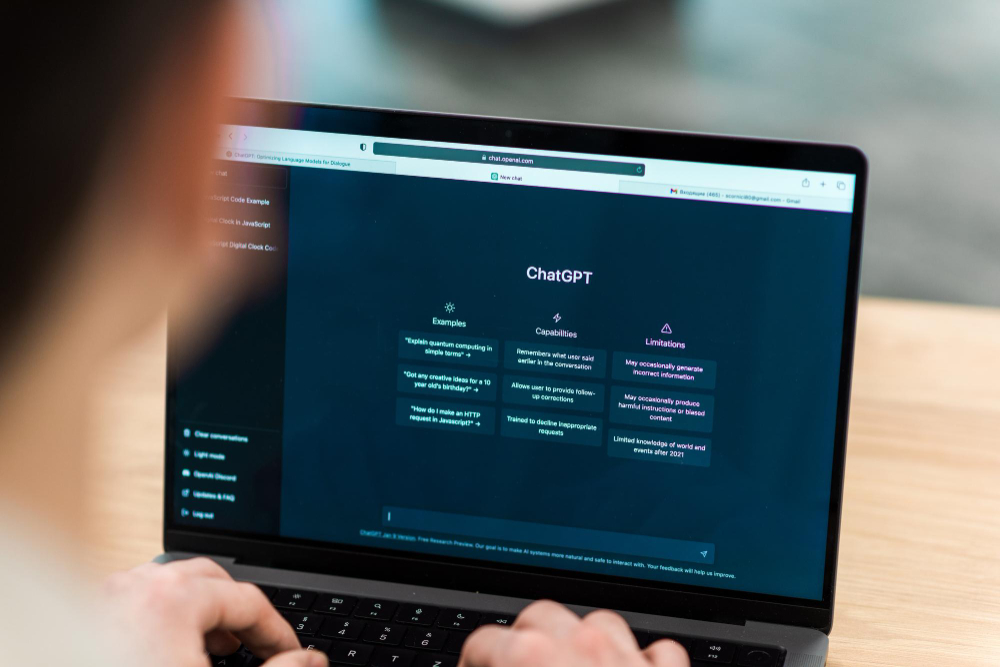 Product-led and User-Focused: Atlassian placed significant importance on the quality and usability of its products, making constant updates while considering user feedback. This, in turn, motivated users.
Free Trial Versions: Atlassian offered free trial versions (freemium) of its products, demonstrating confidence in its products and successfully delivering value to a broader audience.
Integrations and Application Ecosystem: It collaborated with numerous third-party application and plugin developers, making it easy for users to customize and integrate their products.
Resources and Education: Atlassian supported all of its product features with open-source resources and educational materials, allowing users to gain more value from Atlassian products.
Community Engagement: After establishing an active user community, it encouraged participation within this community, providing a platform for users to share experiences and solutions to similar problems.
Apart from its focus on these areas, Atlassian diversified its product range, providing solutions for different needs or secondary needs. For example, Jira, Confluence, Bitbucket, and Trello are among their products, catering to various scales of companies and even individuals.
They also diversified their revenue channels by entering different markets. As a result, what started as software development expanded to project management, collaboration, and business process optimization. This diversification and strategic moves in the third-party ecosystem also paid off.
Final Summary
In summary, if we briefly summarize the topic, we can say that a successful SaaS should prioritize team, product, and user-focused support. Regardless of the technology you are developing, understanding the problems and pain points of the community that will use it is essential. How you package and launch it is the second important factor. Afterward, you need to consider how you will nourish users integrated into your product, keep them inside, and ultimately generate revenue from these users. Of course, making all these processes sustainable also depends on the expertise and experience of your team, which could be a separate topic for another article.
Feel free to share your questions or comments about this topic!