Our top notch consultancy services
Growth Marketing Strategy
The best way in strategy depends on communication, transparency, and data. We are in the constant scientific pursuit of unlocking the ingredients that companies need to maximize their revenue potential.
We focus and develop user acquisition, growth, conversion and retention tactics around and on your products.
Growth Channel-based Services
We can act as your growth manager and manage your paid media channels, SEO (search engine optimization), content marketing, email marketing, social media channels, and conversion optimization activities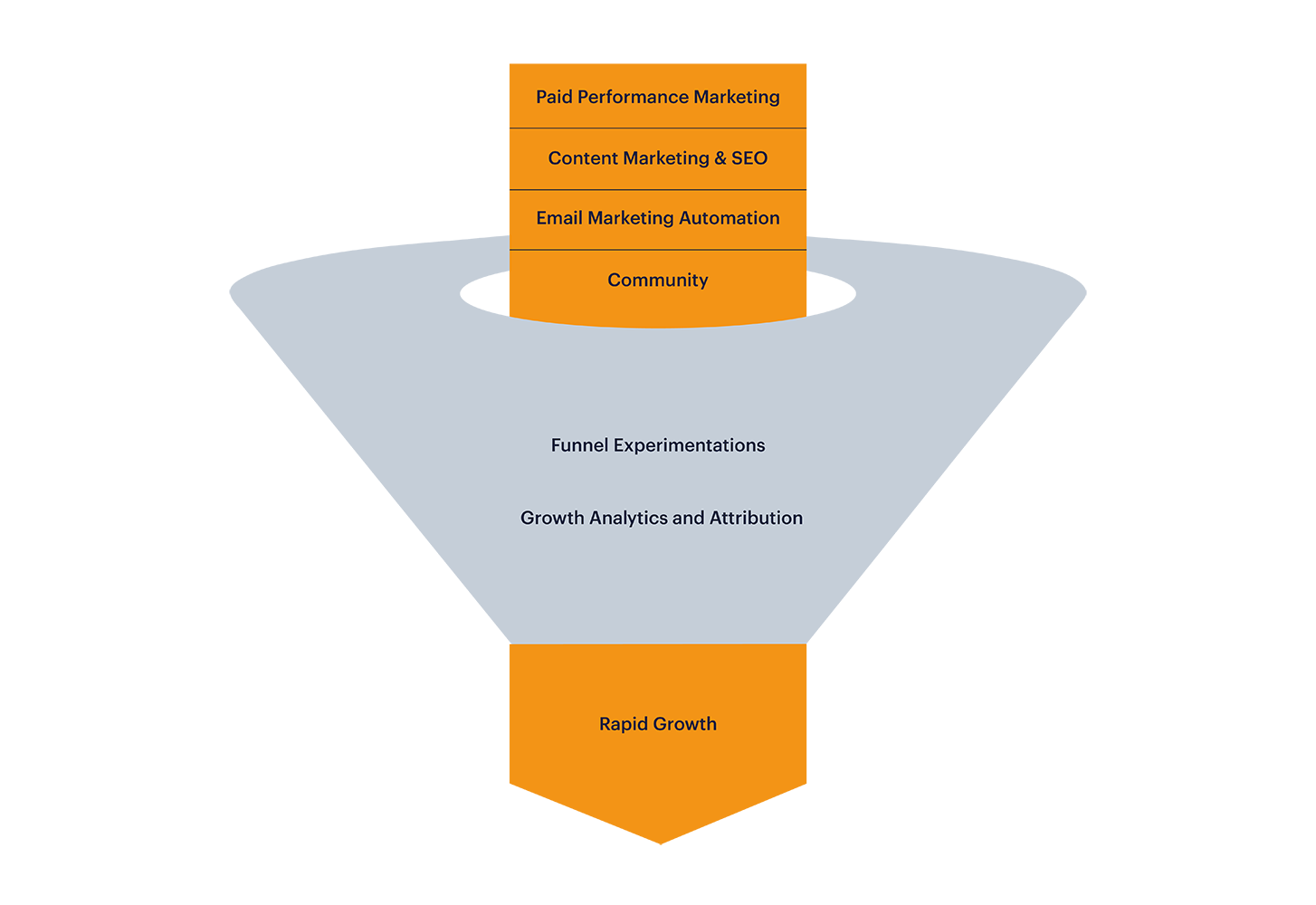 We utilize at the intersection of
experiment and experience
We help you run your unique growth funnels and put them into action with frameworks and tactics that drive sustainable growth and maximize revenue potential.
Snapshot of your current digital situation analysis

Market and competitive analysis

Growth strategy and roadmap

Planning and metric-based tracking
What Our Clients Say
We grow together with our respected clients
Why Work With Us?
As Arvech, we are a data-driven and automation-loving team. We move forward from a business perspective model that will benefit not only the marketing side of your business, but also your product, sales and back office teams.
In this way, you can not only do good marketing, but also optimize your product, increase your sales and keep grow.
We look forward to auditing your business, presenting you plan with a growth roadmap, and executing marketing and sales funnels that will make your growth sustainable.